Ingredients
We thoughtfully select and sustainably source the finest natural ingredients – from fruit and flower essential oils to coastal plants like samphire and sea buckthorn, whose tiny orange berries are packed with skin rejuvenating properties – to evoke the therapeutic benefits of time in the elements.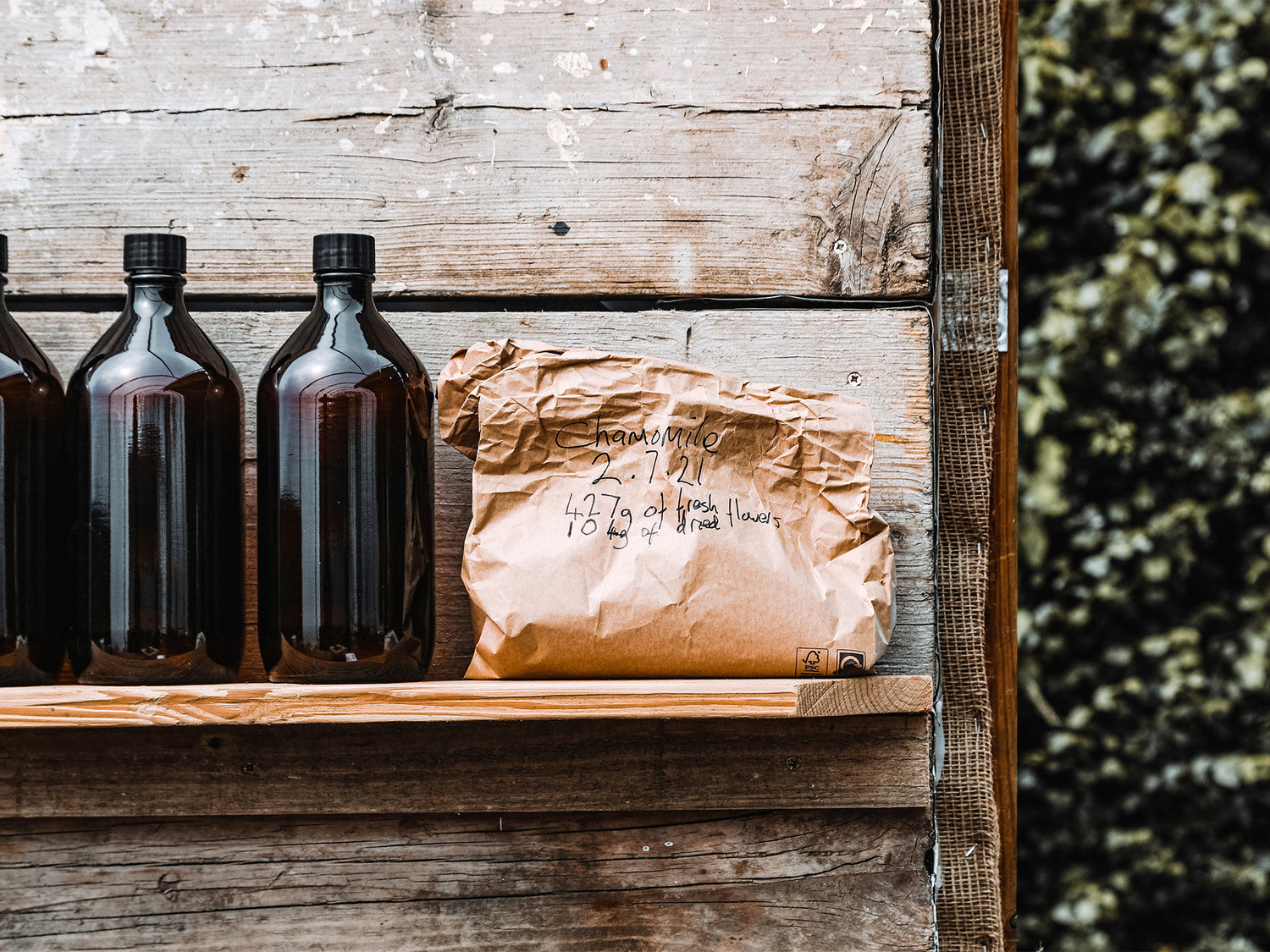 The land&water larder
The land&water larder is stocked with ethically sourced, all-natural ingredients. Fresh, alive, and powerful in their action, the botanical materials we select mean our whole collection is cruelty-free and suitable for vegans.
Nature's Perfume
Our leading apothecarist, Richard, helps us unearth the natural scent combinations that bring land&water products to life.
Balancing relaxation and alertness, we blend two different scent worlds; one exhilarating and airy, the other restoring and serene. Think buoyant citrus with earthy cedarwood, or invigorating mint with calming lavender. Used sensitively and in meaningful quantities, our pure essential oils summon a warm glow.
Actives
land&water uses the active properties of natural ingredients, drawn from the shoreline. 
An essential ingredient in our oils and scrubs, sea buckthorn oil comes from the berries of the sea buckthorn plant, which clings to rocky sea cliffs and thrives on sunshine. High in vitamin C, it's a natural antioxidant with skin rejuvenating properties.
All our washes contain spike moss, known as the 'resurrection plant' for its ability to recover and rehydrate after dry spells. Spike moss's hydrating extract, hydranellys, uses the same biotechnology to restore your skin's lipid balance and retain water. 
Our lotions contain samphire (Salicorne), a hardy plant growing on the fringes of land and sea, with impressive capabilities for protecting itself from dehydration – despite the high salt content of its environment. Samphire's oily extract, hydrosalinol, helps moisturise, restructure and smooth out skin.
Chefs at work
All our technicians are ex-chefs with a talent for nurturing ingredients and an innate sense of creativity that shines in the land&water 'kitchen'. We're always looking for ways to invest in our team, so sponsor our technicians through biochemistry degrees.
Using craftsmanship, small-batch philosophy, and the most progressive innovations in biotechnology, we allow nutrients to flourish and deliver therapeutic value – both physically and psychologically.